Report For Orders Viewed
The Orders Viewed report shows the orders opened by all users within the date range specified, grouped by each day. 
If the same order is opened multiple times in a day it is only counted once for that day.
This report is designed as a security feature.  You can easily see if the number of files opened during a day is well above reasonable.  If this were to occur, this report allows you to identify the user who is doing this so you can further investigate the reasons.  This would allow you to catch suspicious activity and take appropriate actions. 
The report can be drilled down from the daily totals, then to the user totals, and finally to the order details.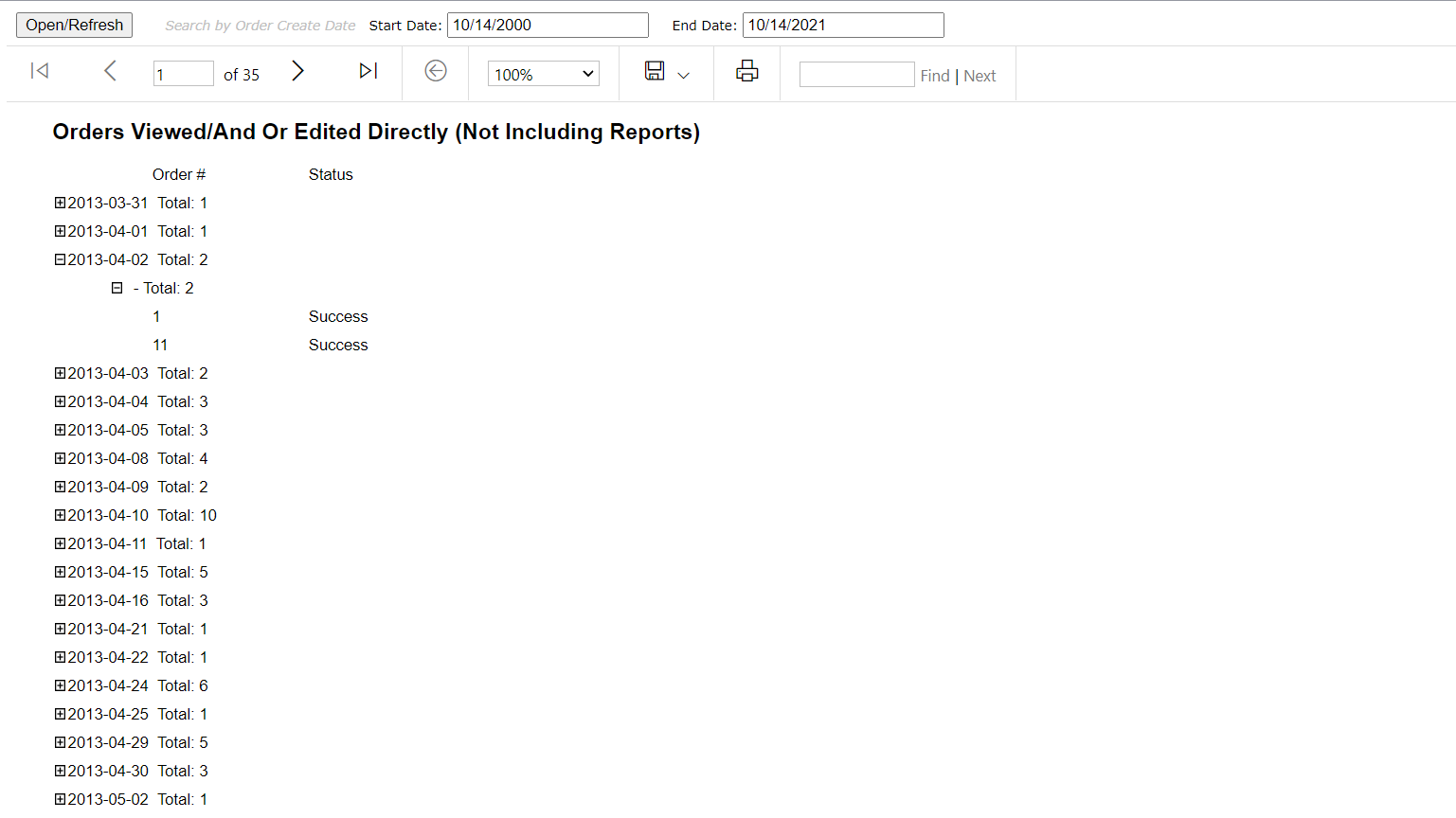 Input Parameters:
Start Date & End Date - Orders opened between the Start Date and End Date are shown.
Groups:
Each Day - Sorted By Date, the number of orders opened for the day is shown in the group header
Users - Sorted By the users Full Name, the number of orders opened for each user is shown in the group header
Details (sorted by order#):
Order Number of each order opened - Note: If the same order is opened multiple times in a day it is only counted once for that day
Status - Whether the order was opened successfully or if there was an error    
---
---