Report For Equipment Sales
Shows the sum and breakdown of sales for each RTS. Specify the work flow task completed date of Delivered or Billed to use with the date range.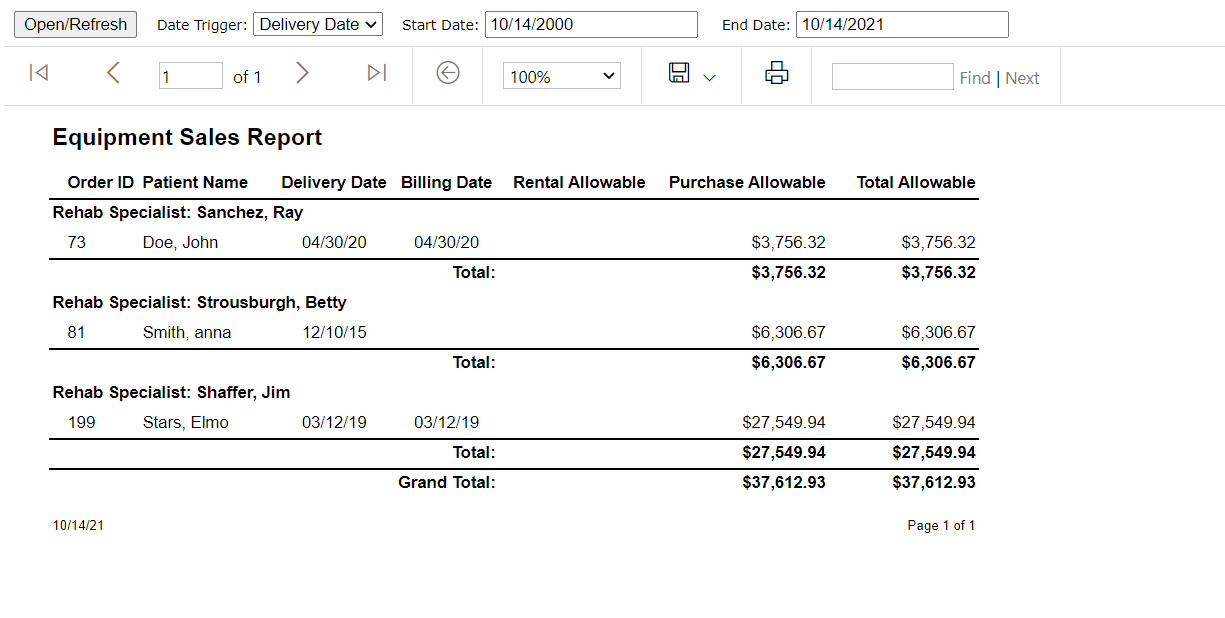 Input Parameters:
Date Trigger - Determines the meaning of the Start Date & End Date parameters.

Billing Date - Use sent to billing task completion date.
Delivery Date - Use equipment delivered task completion date.

Start Date & End Date - Orders billed or delivered date (depending on the Date Trigger parameter selected) between the Start Date and End Date are shown.
Groups:
RTS - Sorted By RTS Last Name, First Name
Order - Sorted By Patient Last Name, First Name
Details:
Patient Name
Delivery Date
Billing Date
Rental Allowable
Purchase Allowable
Total Allowable
Group Totals:
Rental Allowable
Purchase Allowable
Total Allowable
Grand Totals:
Rental Allowable
Purchase Allowable
Total Allowable
---
---