Tracking
Shows the sum and breakdown of retail and allow values for each workflow task then each RTS. Specify the RTS and date range, grouped by task then RTS. Also can specify only overdue pending tasks.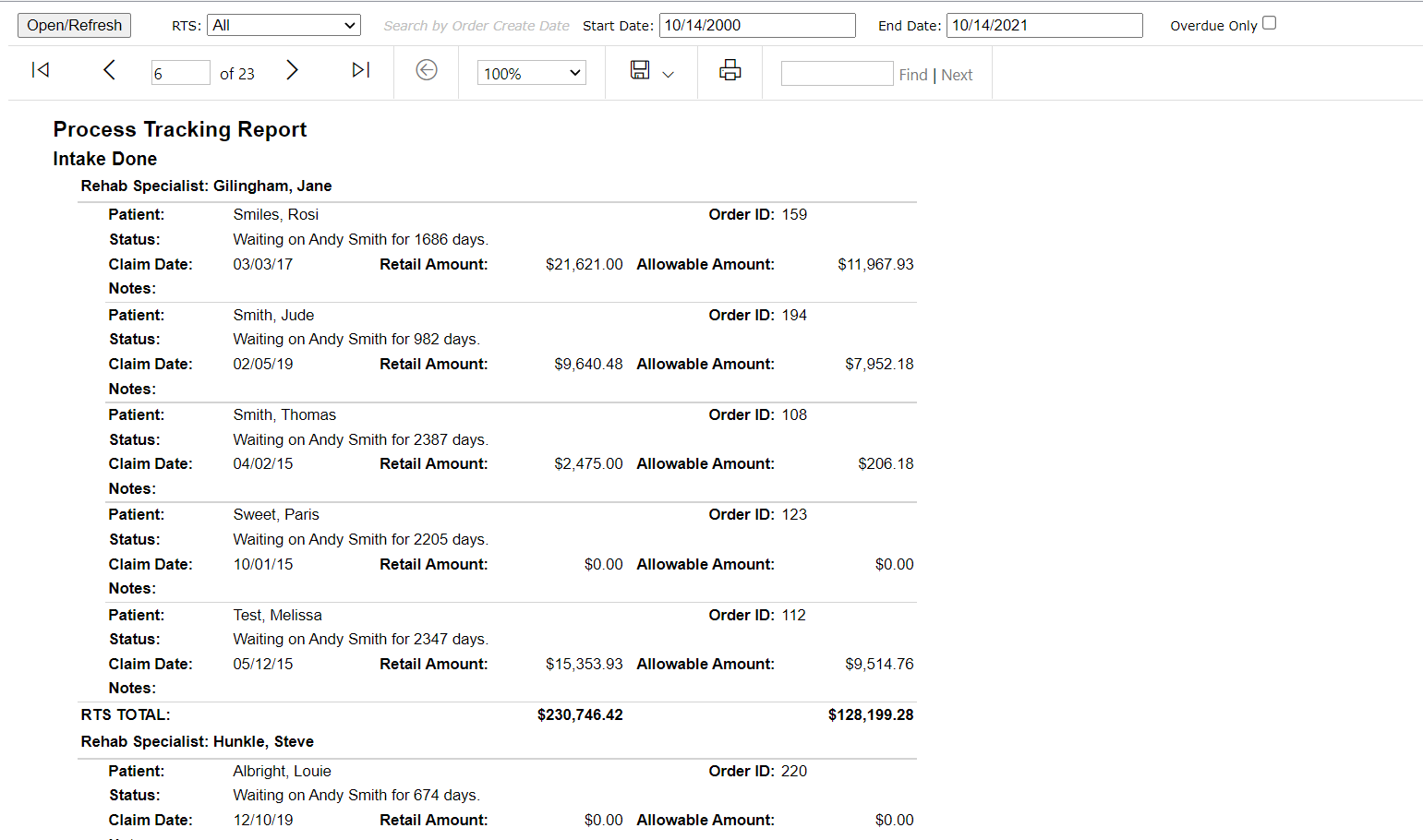 Input Parameters:
RTS - Determines which RTS (or all RTS's if ALL chosen) will show up on the report.
Start Date & End Date - Intake Done date between the Start Date and End Date are shown.
Only show overdue tasks.
Groups:
Status (Task Types)
RTS - Sorted By RTS Last Name, First Name
Pending Task 
Details:
Patient Name
Status (Days Late, 'Tracking Not Started', Or 'Warning: Pending Task Missing')
Billing Date
Claim Date (order created date)
Retail Amount (total retail for the order)
Allowable Amount (total allowable for the order)
RTS Group Totals:
Retail Amount
Allowable Amount
Status Group Totals (Task Types):
Retail Amount
Allowable Amount
Grand Totals:
Retail Amount
Allowable Amount
---
---