Report For Order Status
Shows the status of the open order based on the order's workflow.
Send a link to this report to the patient, referral source, etc. to allow the recipient to track the progress of the order.
The report link can be opened by anyone since there is no sensitive or identifying information. No username and password is required to open and view this report.
 The associated order must be opened before running this report.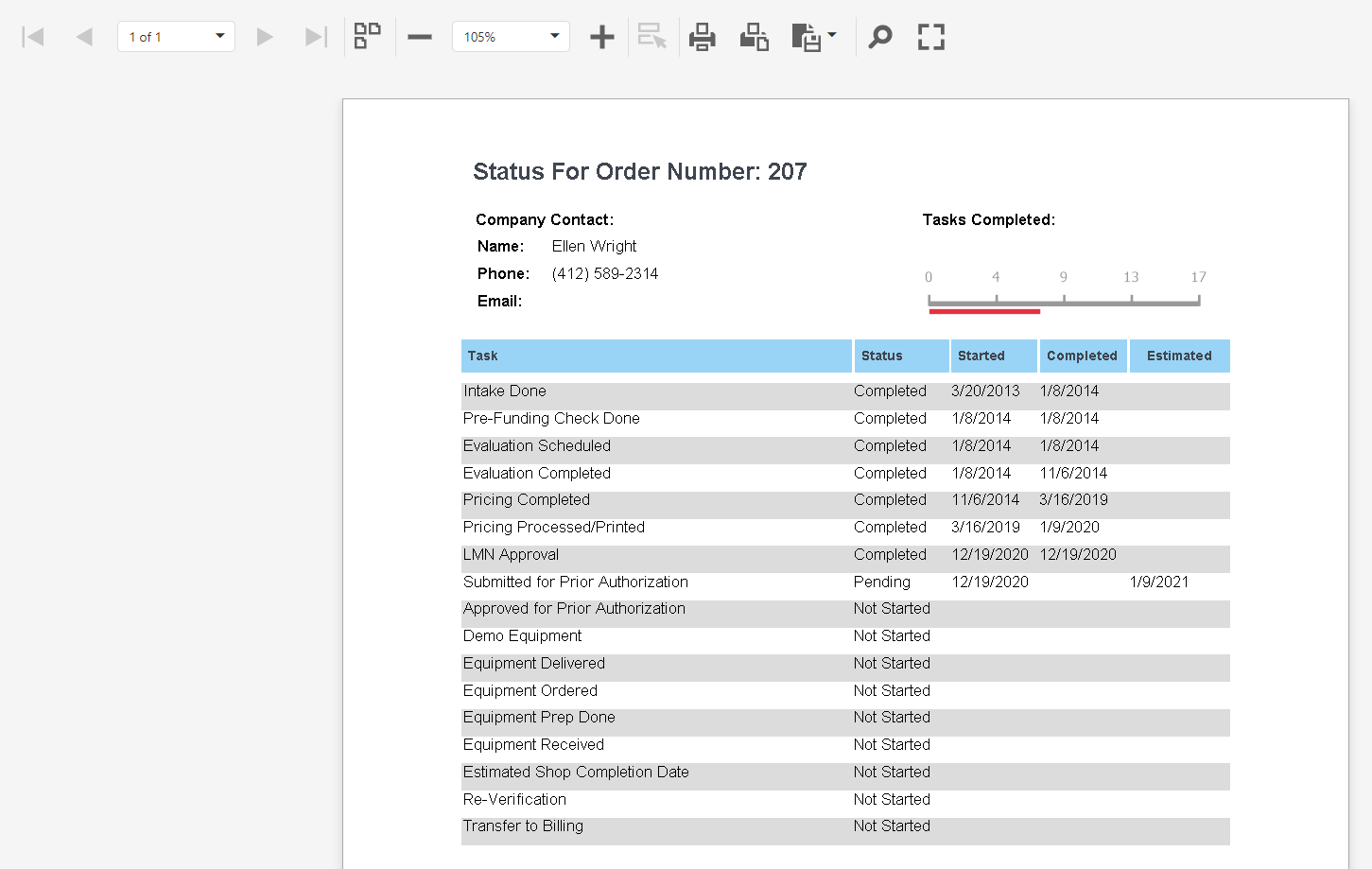 Input Parameters:
Order ID - Automatically entered from the current order opened in RxWeb.
Groups:
None
Details:
Task
Status
Started
Completed
Estimated
---
---