Set Up Before Using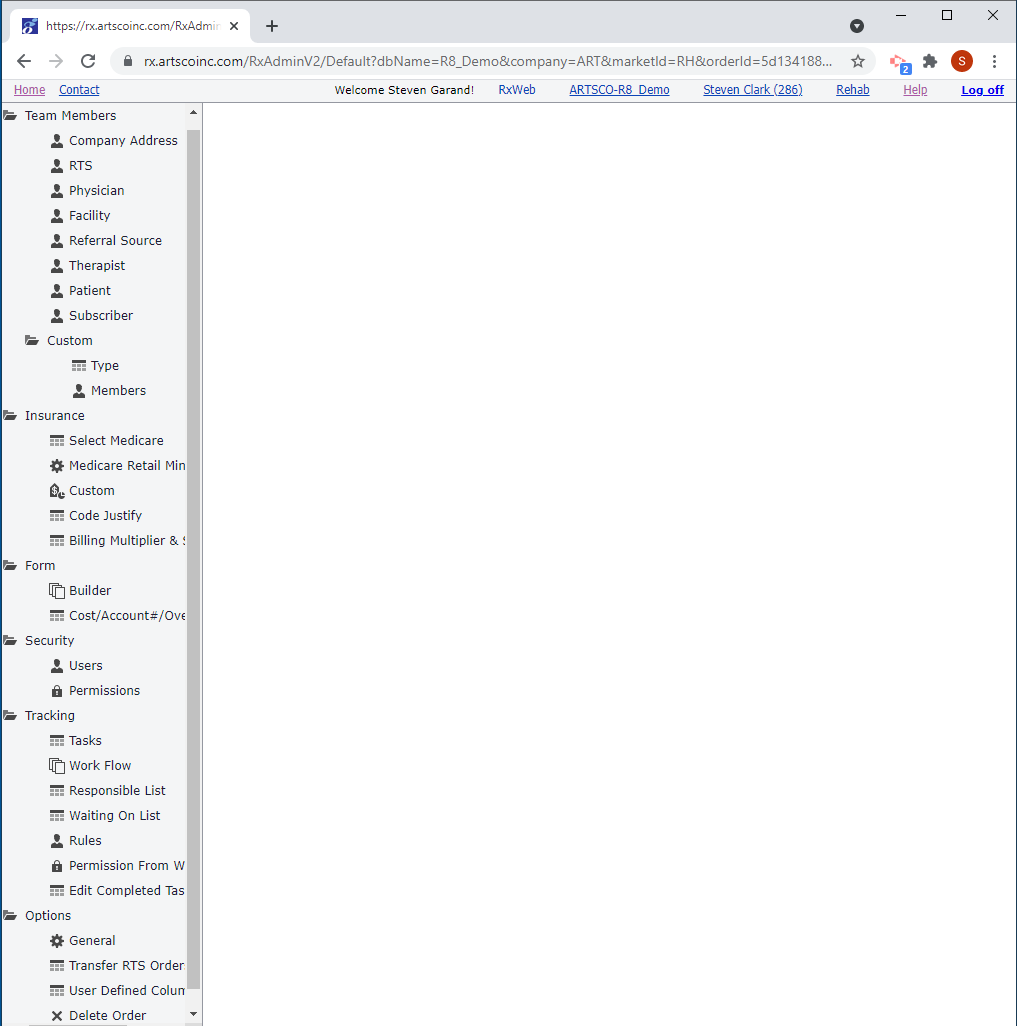 Setting up the system properly and completely before allowing user access is very important. ARTSCO will provide setup training to guide you through this process.
Useful items to have during the setup training include 1.) a spread sheet containing the fee schedule for an insurance fee schedule other than Medicare, 2.) discount structure for a manufacturer including your account number for this manufacturer, and 3.) justifications associated with a code used for generating the LMN.
Useful people to have during the setup meeting include individuals responsible for 1.) Billing, 2.) Manufacturer discounts, 3.) Code justifications for LMN generation, 4.) Security restrictions, and 5.) Work flow.
RxWeb is the preferred method to add the following team members (not RxAdmin): Physician, Facility, Referral Source, Therapist, Patient, Subscriber. Do use RxAdmin to modify these team members for all orders.
Complete the appropriate features shown in menu the above image and explained below.
Log In to RxAdmin and click on the following menu items (left side of the screen) and follow the instructions below.
---
---